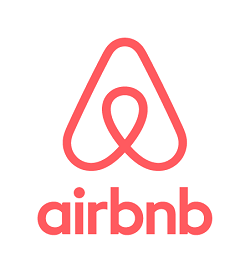 Airbnb Social Impact Experiences: A new way to promote causes
Social impact experiences are a positive way for Airbnb guests to explore new communities by signing up for neighborhood explorations, workshops, or other activities sponsored by local nonprofits.
Currently, the Airbnb Social Impact Experience is available in the following cities:
Build Awareness and Raise Funds
Social impact experiences give Airbnb guests a chance to learn more about your mission and causes — and have some fun along the way.
Raise Funds: 100 percent of the proceeds you raise from your social impact experience go directly to your organisation. Airbnb waives all booking fees!
Gain Exposure: Your social impact experience will appear on Airbnb's website and in its mobile apps, giving you a chance to reach a broader audience.
Engage Your Supporters: Introducing people to your organisation through a social impact experience is an invaluable way to create lasting ambassadors
Your Experience, Your Way
With Airbnb social impact experiences, you're in control. You get to choose the experience, your experience host, when and where it takes place, and more.
Your Schedule: You can offer your social impact experiences as often as you like. Many nonprofits choose to host experiences about twice a month.
Your Place and Host: You choose where your social impact experience takes place and who leads it — be it a staff member, a board member, or a volunteer.
Your Price: You have complete control over how much your social impact experience costs, and you can change the price whenever you want.
What do Airbnb social impact experiences look like? Click here for examples.
What Could You Do with a Social Impact Experience?
Experiences can take place on a single afternoon or over the course of a few days. What experience you offer is entirely up to you.
Get Your Supporters Involved: From urban farming to dog walking, engage guests with a hands-on experience that benefits your organisation.
Educate, Inform, and Enlighten: Arts workshops, collaborative projects, and behind-the-scenes tours give guests a chance to learn something new and gain a greater appreciation for your cause.
Do Something Fun!: Outings and city explorations are a great way to connect guests to your cause in a social setting while introducing them to the broader community.
Create a Social Impact Experience Today
Social impact experiences are a fun way to gain exposure and engage your supporters. Airbnb currently offers social impact experiences in 28 global cities, with more on the way. We can't wait to see what experiences you come up with!
Airbnb FAQ
Who is eligible for Airbnb's social impact experience?

Check your eligibility here and then start here. Once you're validated as an eligible organisation, you can set up your experience.
How often can we host experiences?
You can host as often as you like! However, Airbnb suggests a minimum of two experiences per month.
Do guests and locals want to spend their time with nonprofits?
Absolutely. Many travelers and locals find it difficult to connect with causes at home and abroad. Airbnb Experiences connects nonprofits with eager travelers and locals who want to learn more about your cause.
What are the benefits to my organisation?
Funds earned from hosting, with 100 percent of the proceeds benefiting your organisation; a global audience of new ambassadors for your cause; and access to millions of Airbnb users.