Churches governed by the Archbishops' Council of the Church of England can be validated as churches of the relevant parish and are eligible to register for a separate Charity Digital Exchange account.
When registering, please use your Church Code as your charity number - as shown on on A Church Near You
Please make a note of the church code you use as you will need to quote this when you contact us.
When completing the online form please include the area you operate in as a part of your organisation's name, i.e. "St Mark's Ambridge"
How to register
1) Go to www.charitydigitalexchange.org and click on "Getting started"
2) Select "Other" from the drop down list, follow the on screen instructions and fill out your organisations details.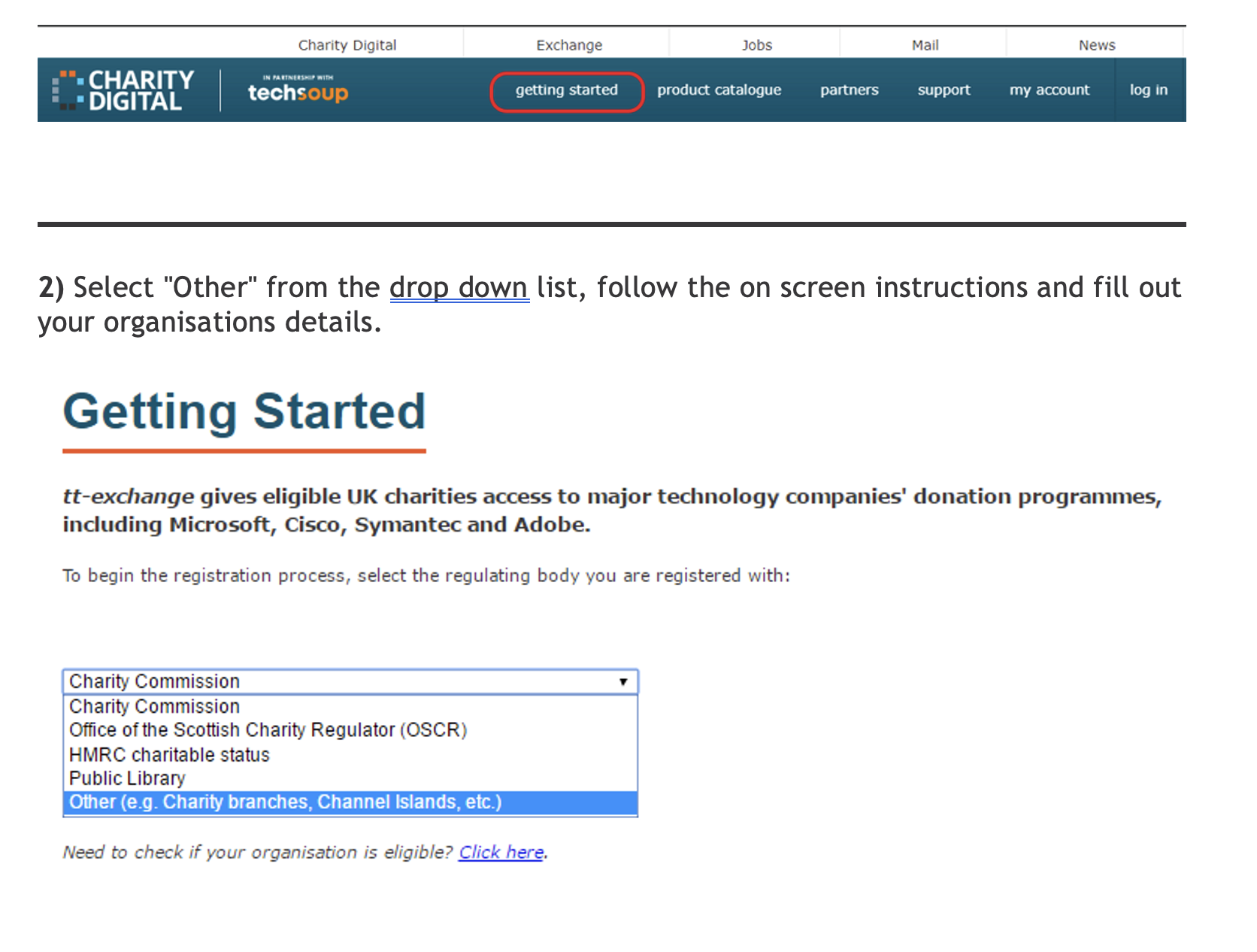 3) Required Documents:
We require your certificate from ACNY and a letter on headed paper, signed by a director or trustee, from your organisation stating the following:
Email address of the registered charity - this is where all order fulfilment emails will be sent to and will be your organisations primary email address.
Your church's' annual income, some partner programmes require operating annual budget to determine eligibility.
The quickest and best way to send us the letter is scanned and sent as an email attachment.
Please note:
If you are a newly registered charity, then we require a projected income report for your first year.
4) Once you have completed the form and attached any required documents, click the "Save" button at the bottom of the page to submit your registration. We will review the account and email you upon completion, typically registrations are processed within 48 hours.
Please note:
If the file size of your supporting documents is too large you may not be able to upload them or save the form, if this is the case, please save and submit the form without the documents and email them separately