Pluralsight One for Nonprofits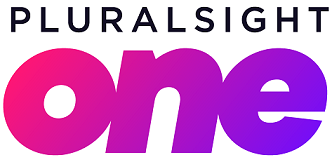 Pluralsight is a technology learning platform that allows learners to develop and apply skills to master the latest technologies. Learners can gain in-demand skills in areas like cloud, mobile, security, and data.
Through Pluralsight One, nonprofits and their beneficiaries can access the Pluralsight platform at a steeply discounted rate. The Pluralsight platform includes
Skill assessments: Quantify and promote expertise with assessments and uncover knowledge gaps in five minutes or less.
Paths: Promote diversity and inclusion with personalized learning and remove the guesswork by learning the right skills in the right order.
Courses: Achieve outcomes faster with curated courses to fill knowledge gaps and learn from the largest network of expert technologists in the world.
Channels: Align learning experiences with organizational goals by creating a custom learning journey that combines courses, paths, and even content outside of Pluralsight.
Whether you're a nonprofit undergoing a major digital transformation or a nonprofit professional looking to gain high-demand skills on your own, Pluralsight One can help. Choose from a selection of discounted products or start with a free trial.
This offer is available to our community directly through Pluralsight, and it is made possible in part by TechSoup Validation Services. Learn more about how we work with leading companies to bring offers like this one to the nonprofit sector.